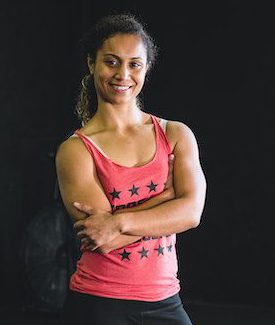 CrossFit Unlocked is proud to partner with Lael Kelley to offer personal training. Please see below for a message from Lael for how to get started!
Hello! My name is Lael Kelley! I've started a personal training program at the wonderful CrossFit Unlocked. I started coaching classes at the box in January of this year and later on realized that I wanted to take a bigger step towards helping people lose weight and get stronger. Before that I completed a coaching internship at CrossFit Salisbury and was the Head Personal Trainer at CoreLife Healthcare in Millsboro.
After a short stint at Arizona State I came back home to Salisbury to receive my bachelors in Exercise Science from Salisbury University. Over the years I've also earned the Certified Strength & Conditioning Specialist certification from the NSCA, USA Weightlifting (USAW) Level 1 Coach cert, and my CrossFit Level 1 (CF-L1) certificate. As you can tell, I love fitness and learning!
I have options for one-on-one, couple, and small group sessions. I will also conduct a mobility & fitness assessment prior to starting your personal training journey to provide both you and I with baseline information. If interested please call, text, or email me for a meet-and-greet and/or scheduling and pricing information. I'd love to get to know you and discuss your health goals! FYI you do not have to be a member to be a personal training client.
Thanks for reading!
Contact:
Lael Kelley, B.S., CSCS, USAWL1, CF-L1
(443)-735-7693